924 Garage " ... the best handling Porsche in stock form.", J. Pasha, Excellence
Member Projects

Many of the members have major or minor projects going which they are willing to share with us all. If you have a modification that you have completed or contemplate please share it with the group.
Ward Powell has just submitted a series of pictures of the work he's almost completed on his 1980 ROW 931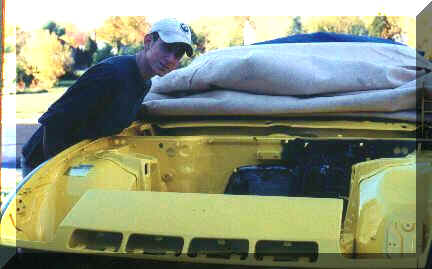 This 1980 Turbo has evolved from a parts car (for a 924) to a restoration project to a track car! Like all projects it's about a year behind planned schedule.

David Ewing is well along in updating the 931 with state-of-the-art injection and ignition. David is doing the hard design for us!

David Frank is building a Carrera GT Replica. He decided to use a front mounted intercooler location as on the 944Turbo.

Rob 'Bodyshop' Johnson just can't leave will enough alone! Two of his creations are the 924 convertible and a svelte 924 using Audi bumpers to achieve the 'European' look; and then some!
Take a look at a fine Swedish project: http://www.algonet.se/~flygarn/